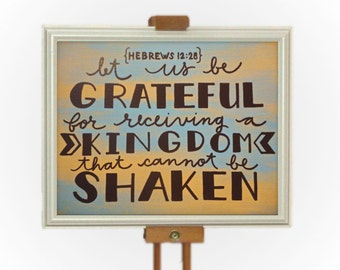 Have you ever noticed that the pictures on your wall just seem to get crooked? Some more so than others. Those hanging on the wall of our central heating system get shook just a little bit every time the heat comes on. I adjust and readjust and readjust but still the pictures get crooked.
So too the picture of our lives can get crooked. Things get out of whack and we try to adjust. But still another shaking comes along and we find our lives all askew. We try to fix everything but the same problems comes up. We can't seem to fix it all no matter what we do. What can we do? How are we ever going to get straightened out? Will everything ever work out again?
Oh Beloved!  While you can't possibly straighten out the crooked things of your life God can. Not only is He able, He wants to because He loves to fix all the problems and straighten out all the issues that you have. His love for you is such that He will adjust and adjust and adjust. He will never grow tired or weary of helping you. The God of the universe bends down to your weary life and you're upset heart and says let Me fix it, let Me set everything straight. This same God who helps you with the crooked and shaky things in life, holds the world together. He holds you together. While the picture of your life may seem less than perfect, God sees in you absolute perfection. He wants you to quit worrying so much about how things look and concentrate on Him. The more you worship and spend time in His presence the less those things you cannot fix will even matter. You were never meant to worry, fret or fear things that aren't that secure. The picture of your life is just right, and won't be moved, because Christ is holding you through every wind of adversity that comes along.
God loves you and He's for you. Watch as you see God straighten everything out for you. Christ came on the scene to give you all that you need for life and godliness. That includes the heavenly life and the earthly life. Rejoice and rehearse! Rejoice in what God has done for you that you can't hope to do for yourself. And rehearse the Truth of God's Word over all that matters to your heart. He's got you in His hands as He recreates and restores the picture of your life for His glory and your best!
Hebrews 12:28 Since we are receiving a Kingdom that is unshakable, let us be thankful and please God by worshiping Him with holy fear and awe.
Colossians 1:17 He is before all things, and in Him all things hold together.
Hebrews 1:3 And He is the radiance of His glory and the exact representation of His nature, and upholds all things by the word of His power. When He had made purification of sins, He sat down at the right hand of the Majesty on high,
Isaiah 26:12 LORD, You will grant us peace; all we have accomplished is really from You.
Psalm 107:21 Let them praise the LORD for His great love and for the wonderful things He has done for them!