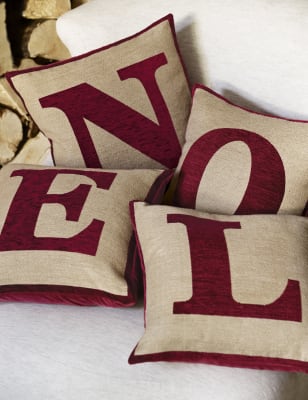 People put all sorts of things out to the curb for the trash truck to pick up. Problem is, there are things they just won't pick up. I'd driven by a mattress on the curb several times. But this last time as I drove by in the cold rain I realized that although it looked okay there had to be something the owner didn't find appealing or comfortable about it or they wouldn't have pitched it. They no longer found they could rest on it, so they were done with it. There it sat ruined and never fit again for human use.
God spoke to my heart. Just as that mattress was thrown to the curb, we sometimes throw away the comfort and rest that is ours in Christ. We get to looking at outward circumstances and we forget what the Word says about our complete needs met in the Lord. Or we know what it says but we want something else, so we discard it for worldly security. We spare no expense in the hunt for perfect respite. Trouble is there is no such thing as worldly security. In this world, especially at this time in history, we find nothing that is stable, comforting or restful. So people find themselves trying to rest and relax with things. They start expecting their spouse or their friends to meet needs that are only met in Christ. Instead of finding rest, they find chaos. Instead of comfort there is pain.
Thankfully for the believer it's never too late to go back to true comfort. God is always waiting and always walking beside you showing you that He is the only way, only truth, only life. And after trying to fit other things into our hearts, we show back up and rest our weary heads on Him. He doesn't say "nope, you threw me out" or "fine but you must go through many hoops to come back to Me." No He just blesses the weary heart with Himself.
Oh beloved, have you been trying to find comfort in places that are foreign to a believer? Are you looking for a spot to rest your heart and mind and nothing seems to work? No matter what, God is with you. Let Him restore your faith in Him. Let Him love you with the only love that ever heals and renews. Just as your body needs rest, your heart and mind need rest as well. Nothing else will satisfy like Jesus. You've been wondering why you get no repose, when all the time the Still Small Voice has called in love, "Return to Me". He's not frustrated with you or upset as humans go. He is Perfection in love, virtue and attitude. All the time He calls out in love, reaches out in love and allows you to find nowhere else to rest in love. He is a jealous God. He wants to share your heart with no other.
God loves you and He's for you. Return right now to the King of Kings and watch as you find renewed rest, peace, comfort and joy. And resting in Him, you will find a renewed sense of purpose and fellowship for His plans for you are exceedingly abundantly behind all you could ever ask or think. Thank Him for His perfect love as you drift off into real sleep for your heart, mind and soul in Christ Jesus.
Psalm 62:1 My soul finds rest in God alone; my salvation comes from Him. NIV
2 Corinthians 1:3 All praise to God, the Father of our Lord Jesus Christ. God is our merciful Father and the source of all comfort.
Exodus 33:14 "My presence will go with you, and I will give you rest."
Psalm 119:50 Your promise revives me; it comforts me in all my troubles.
Matthew 11:28 "Come to me, all you who are weary and burdened, and I will give you rest. Take My yoke upon you and learn from Me, for I am gentle and humble in heart, and you will find rest for your souls." NIV
1 John 3:19 This is how we know that we belong to the truth and how we set our hearts at rest in His presence. NIV
Psalm 116:7 Return to your rest, my soul, for the Lord has been good to you. NIV