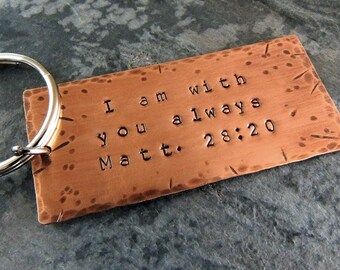 We picked up two grandsons yesterday and took them with us to church. Little sister was running a slight fever so she didn't get to go. We had a grand time and even took the boys out to eat. When we returned them home Stella was thrilled to see us. "Wowaw, Popaw, you're BACK!"  She came running to hug and greet us. You'd think we had been gone for a very long time!
Often, when trouble comes, we think God has abandoned us. He's left and He's nowhere to be found. The trouble subsides and we think "God, you're back!" when all the time He's been with us. We look back on the hard times and think we made it, but God got us through it all. We just tend to see Him more in the good times, when He's with us every single day, no matter what.
Oh beloved! Troubles don't mean the absence of God. He has promised to never leave you and never forsake you.  He never walks away or turns His back on you or your situation, not even for a moment.  Facing troubles and getting through them is not for those who are strong enough. Those times are when you find yourself crying out to God and when He stands the closest. He gives strength to the weary and power to the weak. He has walked you all this way; He is not going anywhere now. He knows exactly what is happening to you and while He may not directly cause the troubles, He is such a wonderful Savior that He will use all things together for your good.
God loves you and He's for you. His love is His bond. Your Savior is always interceding for you, the angels are encamping around you and the circumstances of life can be overcome through the Blood of the Lamb who faced it all for you. Rejoice and be exceedingly thankful that you can say, "God you've always been with me through it all!"
Matthew 28:20 …And be sure of this: I am with you always, even to the end of the age.
Psalm 109:31 For He stands beside the needy, ready to save them from those who condemn them.
Psalm 46:11 The LORD of Heaven's Armies is here among us; the God of Israel is our fortress.
 I Peter 5:7  Casting the whole of your care [all your anxieties, all your worries, all your concerns, [once and for all] on Him, for He cares for you affectionately and cares about you watchfully.
Romans 8:38-39 And I am convinced that nothing can ever separate us from God's love. Neither death nor life, neither angels nor demons, neither our fears for today nor our worries about tomorrow—not even the powers of hell can separate us from God's love. No power in the sky above or in the earth below—indeed, nothing in all creation will ever be able to separate us from the love of God that is revealed in Christ Jesus our Lord.