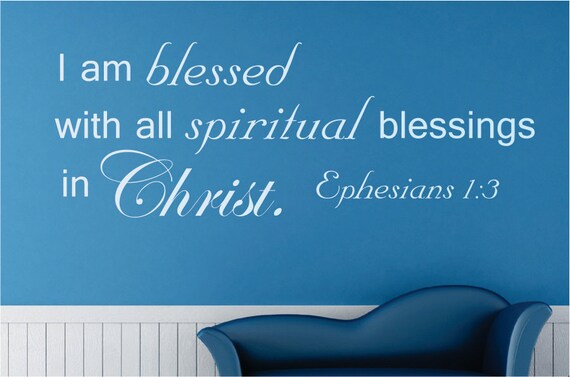 While attending a seminar recently, we stayed in a really nice motel that had a block of rooms reserved for the attendees from out of town. It was a very nice room. Large and spacious, you could say it was lavish as far as motel rooms go. We enjoyed it thoroughly and laughed that we'd like to remodel our own master bedroom at home after the accommodations.
Songs are sung and people discuss how faith is and how heaven will be. "Give me a cabin in the corner of glory land"  comes to mind as everyone just wants to make it to heaven. Somehow we think that God will let us be miserly in heaven. We presume that we can't accept the idea of a mansion – we don't deserve it. So we hope that as we barely make it God will somehow let us have a little cabin, small tight stark accommodations barely inside the doors – off in a corner somewhere.  In this life, too, we often leave at the poverty level of God's design for us. Barely, hopefully, frugal – all these words come to mind. As we actually treat God's blessings and the life we have in Christ as though we must be sparing with His gifts and blessings. And there are times when we the church think that God is stingy with us – barely allowing us to make it.
Oh beloved, God has lavish accommodations for you! Both in this life and the life to come. It's neither spiritual nor is it necessary to presume  that God might hold anything back from you. He wants you to enjoy His finest, reap His huge rewards and live life blessed, forgiven and loved! Whatever He means when He says "in my Father's house are many mansions" you can believe that heaven has been lavishly prepared for you! And wherever you travel in this life, whatever you do, whatever comes your way you can know that God lavishes His agape love on you as you walk this world. He lavishes His finest gifts on His children and His blessings are out of this world! Why live a less than life when you worship a More Than Savior! King of Kings, this Lord of ours is also our Father. Regardless of your own father's mishaps and mess ups, God is a Wondrous Father of extraordinary proportions. He lacks nothing, so you lack nothing. He holds nothing back so you don't have to hold anything back. Don't settle for the corner of His glory – go for the full lavish accommodations now! His care for you is beyond your wildest imagination. Even when you go through things, He is with you totally, completely and forever.  The enemy wants you to live under the gun – worried that you aren't loved, God won't be there for you and you might not make it. But God wants you to live under the SUN – cherished, kept, provided for and blessed all the days of your life!
God loves you! He's for you! No minor thing this lavish life we can live in Christ! Read His Word, mark His blessings, memorize His promises and live in the lavish accommodations of who you are IN CHRIST! He holds nothing back from you so you can live in total provision and blessings as you live in the Light of His Glory and Grace!
Romans 8:32 He who did not spare His own Son, but delivered Him over for us all, how will He not also with Him freely give us all things?
Matthew 7:11 So if you sinful people know how to give good gifts to your children, how much more will your heavenly Father give good gifts to those who ask Him.
Ephesians 1:3 Blessed be the God and Father of our Lord Jesus Christ, who has blessed us with every spiritual blessing in the heavenly places in Christ.
Ephesians 1:7-8 In Him we have redemption through His blood, the forgiveness of our trespasses, according to the riches of His grace which He lavished on us.
2 Peter 1:3 seeing that His divine power has granted to us everything pertaining to life and godliness, through the true knowledge of Him who called us by His own glory and excellence.